Adobe Photoshop CC 2019.0.1 20.0.1 [Multilingual]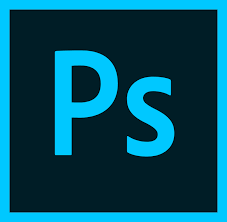 Adobe Photoshop CC 2019.0.1 20.0.1 | 1.69 GB
[code]Name Adobe Photoshop CC 2019 v20.0.1 Multilingual macOS.zip
Size 1.82 GB
The creative world runs on Photoshop.
Redesign reality
If you can imagine it, you can do it thanks to Photoshop CC, the best image editing software and graphic design in the world. Create and improve photographs, illustrations and 3D images. Design websites and applications for mobile devices. Edit videos, simulate real pictures and much more. Everything you need to carry out any idea.
The creative world works with Photoshop
Millions of designers, photographers and artists around the world use Photoshop to make the impossible possible.
Designed so that anyone can design anything.
From posters to packaging, from basic banners to magnificent websites, from unforgettable logos to eye-catching icons: Photoshop makes the creative world keep turning. Even beginners can create incredible things thanks to intuitive tools and templates that are so easy to use.
Do not just do photos, do something amazing
Our graphic design software offers a complete set of professional photo editing tools to convert your photos into works of art, regardless of whether you intend to make current editions or total transformations. Adjust, trim, delete objects, repair and retouch old photographs. Play with colors, effects and much more to turn the ordinary into something amazing.
The power of a brush
Draw and paint everything you can think of with tools specially designed for illustrators. Paint in perfectly symmetrical patterns, get high quality aspects with the smoothness of the stroke and create perfect textures. Create with pencils, pens, markers and brushes that really look, including more than 1000 of the famous illustrator Kyle T. Webster.
Symmetry mode
Paint in perfect symmetry with a new mode that allows you to define the axes and choose from predefined patterns, such as circular, radial, spiral and mandala.
New filling experience according to the content
A specialized workspace allows you to select the exact pixels to be used for fillings, and Adobe Sensei will facilitate the rotation, scaling and duplication.
Framework tool
Create text frames or shapes to use as placeholders on your canvas. Drag and drop images to fill the frames, and they will adjust themselves to them.
Improvements in the user experience
Among the most recent improvements, include the function of undoing several actions, the proportional transformation of layers of pixels and types by default, and faster ways to crop, transform and enter text by automatic confirmation.
Requires macOS Sierra (10.12) or later.[/code]
Download Links:
[code]
https://ausfile.com/2kovu5123g4r/Adobe_Photoshop_CC_2019_v20.0.1_Multilingual_macOS.zip.html[/code]