QuarkXPress 2018 14.1.2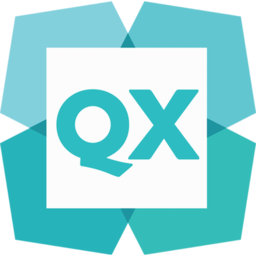 QuarkXPress v14.1.2 2018 | Mac OS X | 609 MB.
[code]QuarkXPress is the leading graphic design and page layout software for creative professionals. It is used by hundreds of thousands of users around the world who value quality and performance in their daily production of printed and digital products.
What�s new in QuarkXPress:
Here is the list of all the major new features and enhancements included in this comprehensive update:
Images and Vector
� Editing nondestructive images (adjustments and filters)
� Blend Modes transparency
� New shape tools
� More colorful gradients
� gradients for frames
� Painter article format
Typography and text
� Golpe text
� text Shading
� Division / Division of columns
� Attribute text without interruption
� Merge text boxes
� Automatic line between columns
� Proportional Leader
� Additional Smart Quotes
� Links intelligent text
� Import Enhanced words
� Notes to improved standing
digital publication
� Unique Applications � unlimited �* iOS
� conversion of adaptive design
� Table automatic content
� responsive HTML5 Publications
� (multiple output devices)
General
� adaptive design conversion
� Convert to native objects
� UI Enhancements Mac and Win
� The cursor key can control increases / decreases
� List the most recent sources
� Find / Change Enhanced
� Enhanced Cross References
� Cache Cleaner Built
� XTensions Manager Enhanced
[/code]
Download Links:
[code]https://ausfile.com/0gd0460y3fmc/QX20181412.macOS.rar.html[/code]